If you're reading this right now it could be either that I spread out the link across my connections and begged you to click it or because you might be under heavy stress and you or someone referred you here(which in my opinion would be highly unlikely).
Coming to the point. If you're stressed out there is a simple explanation to the fact and doesn't involve medications or sessions from a doctor. There is a good chance you never took the chance to completely re-look your life as you struggled to adapt to changes without completely letting go of somethings and trying to accommodate the new and that is completely okay because we're humans and none of us will realise that this is happening until its too late. This new pressure will first affect your health and then your mind. Sometimes you don't have time for the exercise or those long and boring yoga sessions.Most of your stress problems lie in your physical and mental health . While there is no quick fix solution to stress, minor tweaks here and there will ensure that it doesn't bother you.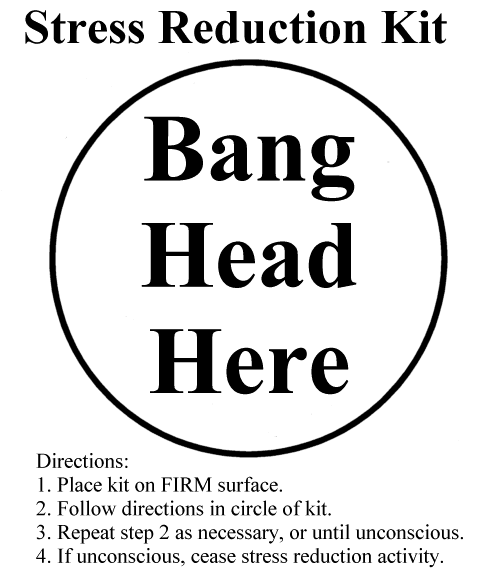 1. Have Detox Water
Frankly till a couple of weeks ago I didn't even know what it was but as it turns out it is one of the best things you can have especially seeing that the summer heat can fry your brains like a sunny side up. It will cleanse your inside particularly well and give you the much needed cooling sensation and help in calming you completely and flushes out toxins. Though you may not like the taste initially but its benefits outweighs the taste.
Detox Water Recipe
2 Ditch the coffee for these
Need a boost in the morning. Skip your coffee and try some of these
1. Green tea
2. Jasmine tea
3. Ginseng Tea
4. Chamomile Tea
5. Lemongrass tea
Most of these teas are natural mood enhancers and will benefit you both physically and mentally. Prepare at home. Carry to work in a flask or just keep some tea bags on the go you can never go wrong with them.
3 Re-look on what you're eating
This is one of our major drawbacks when it comes to a hectic life full of work or party but no time to fully relax. Not having enough time to work out a healthy option makes that Big Mac with fries and coke look appealing. Not having a proper breakfast because you have to rush will force you to eat junk outside. That will not only add inches to your belly but also your arteries and eventually cause a good amount of damage Though this habit is a bit difficult to change but you can modify it. Use your Sunday to make lunch for the rest of the week.
This post will tell you how to make an easy grab and go lunch for an entire week
.Here are some other tips.
Keep packaged no sugar juice with you at home at all times.
Have a glass of milk if you really have to rush
Make sure to keep some fresh grab and go fruits in a bowl which you can grab on your way out especially apple, guavas, pears, bananas
For an evening snack instead of munching on chips or fries, try having yogurt, Almonds, soy milk granola bars or just have water with a lemon squeezed into it temporarily satiate yourself
Even if you have a heavy meal end it with lassi to wash out all the excess fats from your body.
4 How about a some physical activity
Instead of transport walk if you have to go a short distance, take the stairs instead of escalators or just stretch ever part of your body after a couple of hours when you're sitting for too long. Its long been said that exercise will keep you fit and thus keep you stress free but if you can't find time for all that make some tweaks to your daily life. Try cycling to work if its close enough for you to be in time. stretch yourself. If you're a fan of some TV show like Sherlock Holmes then get off the couch and do 10 pushups every time he goes "elementary my dear Watson", or if you're carrying a large amount of files you already know how good they will be for your arms. You'll find a million excuses to avoid them but that will only give your stress a million ways to enter your life.
5 Get a Massage (Now you're listening probably)
Well not everyday, once a fortnight will be good enough for you to relax yourself. A top to bottom massage with a proper massage oil given to you by a masseur or your spouse and your troubles will just go away.
6 Have Sex and lots of it (I should have started with this point )
Its no mystery to most people but still no one gets it. Where on the one hand more stress means less sex. On the other hand the opposite is just as true. There are a lot of advice on how to rekindle romance or if you're single how to date and if all else fails use your money. But the fact remains this is one of the best and the oldest stress busters of all time yet its ignored for reasons unknown. Do it like you used to earlier and you'll see the benefits overnight. As a rule of thumb if you're stressed out a lot then at least thrice a week.
Read the full report here
These are some of the things you should start with. I'll be coming out with more soon.
A Zv2 Original Post